Dyson Hair Dryer Review
Dyson is known for producing first-rate household vacuum cleaners and the brand has expanded to hair dryers, producing what it's calling "the best hair dryer" on the market. As you can expect from Dyson, the price is extremely steep at $399 a pop.
How The Dyson Supersonic Hair Dryer Works
The Dyson hair dryer offers advanced technology never seen before in a blow dryer including a microprocessor and glass-bead thermistor in order to prevent hair from overheating and getting damaged during the blow drying process. The thermistor controls the dryer's heat and checks the temperature at an astounding 20x per second. If it detects temperatures that are not optimal the microprocessor automatically adjusts them in order to prevent overheating.
When using a regular hair dryer you have to adjust the temperature settings according to your hair. The Dyson Supersonic adjusts them for you automatically so there's no second guessing.
Buy The Dyson Hair Dryer At Amazon
Dyson Hair Dryer Engineering & Testing
According to Dyson, it took over 100 engineers, four years and $67 million dollars in order to produce the Supersonic Dyson hair dryer. The company purchased over $50,000 of real human hair in order to test all the ways that heat can impact hair.

Features
This hair dryer utilizes ionic technology for shiny, glossy hair. Power stands at 1600 watts which is more than ample to dry even thick and hard to manage air. The Dyson blow dryer comes with 3 speed settings and 4 precise heat settings including a constant cold button. The exterior comes with Heat Shield Technology keeping the attachments cool even during close-up styling. Despite its high tech features the Dyson is a quiet hair dryer and contains an acoustic silencer designed to minimize noise. The digital motor has an inaudible frequency.
The Dyson blow dryer weighs in at 1.8 lb which is heavier than other dryers we've reviewed such as this one which weighs in at just under 1 lb. Cable length is at 9 foot allowing for lots of maneuverability.
Dyson Hair Dryer Accessories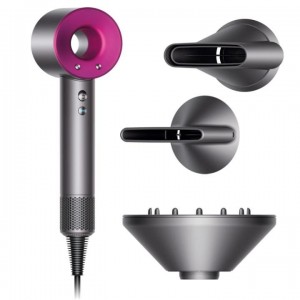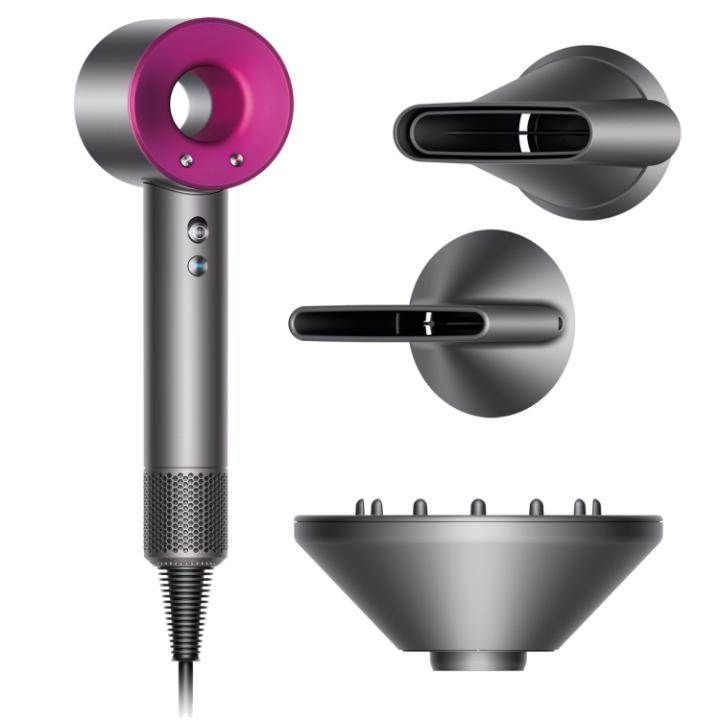 The Dyson hair dryer comes with two nozzles; a smoothing nozzle and a styling concentrator. The smoothing nozzle dries hair gently and smoothly and can be used without a hair brush and diffuses the air instead of blasting it; it's the opposite of a "rough dry".  It controls the airflow for a smoother finish. The styling concentrator allows you to style very specific areas without disturbing the rest of your hair.
It also comes with a diffuser making it suitable for those with curly or wavy hair. The attachments are magnetic allowing you to adjust them quickly.  It also comes with a storage hanger and a non-slip mat (we assume this is to be used on a slippery surface such as the bathroom countertop) in order to prevent slippage.
Warranty
We like the fact that it comes with a 2 year parts and labor warranty; a must when you're spending that much on a dryer.
Alternatives
If you want a high tech dryer without spending a fortune consider the Chi Touch screen which is practically steal costing just one fourth of the Dyson.
Other luxury hair dryers that are significantly more affordable include Bio Ionic, Elchim, GHD & Solano.
Bottom Line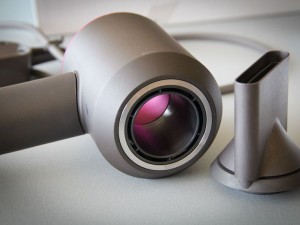 The Dyson hair dryer offers features never seen before in any hair dryer including a microprocessor and themistor. If you spend a few hundred dollars on highlights and a cut every few months the Dyson would be a solid buy since it can be expected to last many years and keep your hair protected between visits.
The Dyson hair dryer would make an excellent buy for anyone who has damaged strands from heat styling or color processes and wants to minimize as much future damage as possible.
If you love gadgets and the latest technology you will also love this Dyson Supersonic blow dryer since it's at the forefront of cutting edge technology.
Buy The Dyson Hair Dryer At Amazon
Watch CNET's review of the Dyson blow dryer below.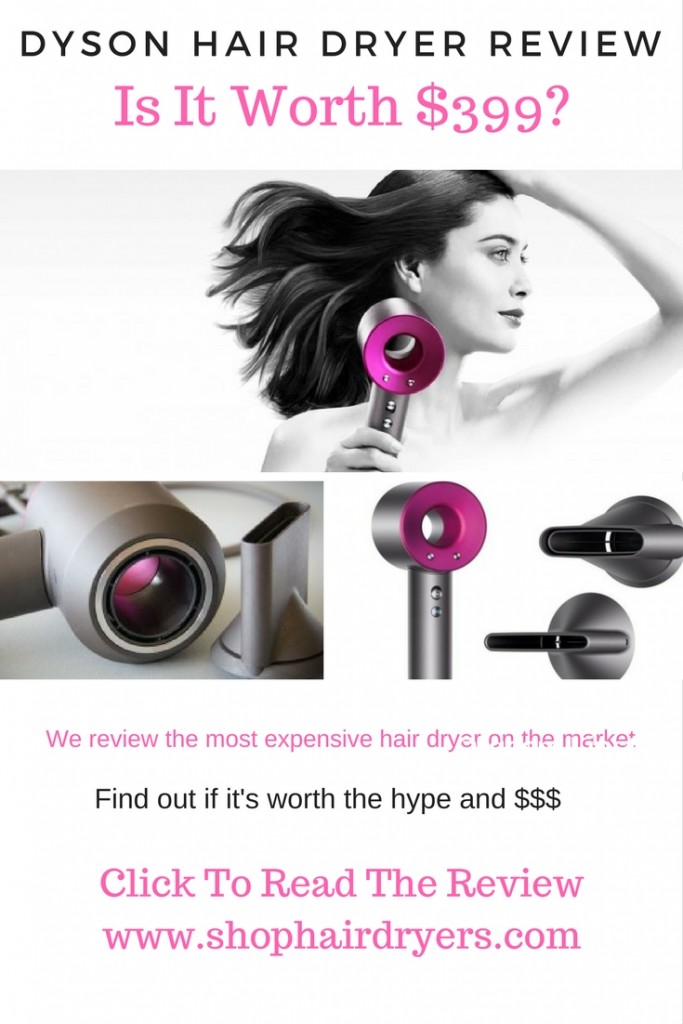 Summary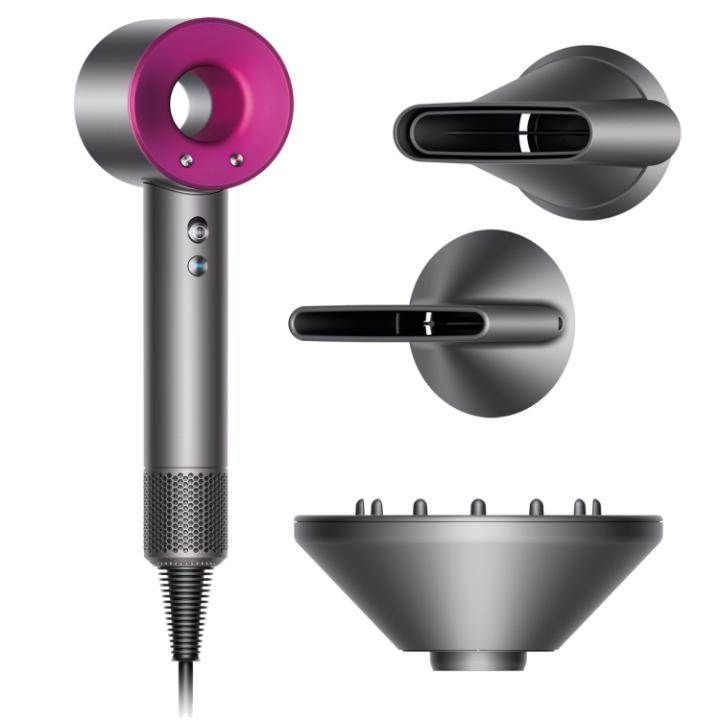 Author Rating
Brand Name
Product Name
Dyson Supersonic Hair Dryer