7 Ways To Add Volume To Fine Hair
If you have fine hair, you've probably dealt with a lifetime of limp, pathetic, lifeless bangs that stick to your forehead. The struggle is real for people with fine hair but it's possible to transform that hair into big bouncy locks with lots of volume. Most people confuse fine hair with thinning hair. These are completely two different types of hairs.
What makes fine hair fine is the diameter of each strand although fine hair could also be sparse or abundant. Fine hair is silky soft and has a beautiful texture. So how exactly do you add volume to fine hair?
There are a number of issues that we shall address. First, we shall address some of the issues that could be causing your fine hair to become thin as well as how to rectify it to add volume. Second, we shall give you tips on products and hairstyles that will give you maximum volume for your hair.
1. Rule Out Medical Conditions
Sometimes you may have fine, thinning hair because you are suffering from medical conditions such as hyperthyroidism, where your thyroid produces excessive hormones. Your thyroid is responsible for regulating your metabolism through the release of hormones. One of the major symptoms of hyperthyroidism is excessive hair loss or fine, brittle hair.
Other medical conditions that may be causing your hair to thin out include:
a) Acute stress disorder
b) Alopecia aerate
c) Hypothyroidism
d) Syphilis
e) Hashimoto's disease
Treating these medical conditions can help slow down hair thinning and even stop hair loss altogether. Talk to your doctor if you notice that you are losing huge amounts of hair everyday so that they can diagnose and put you on a treatment plan to grow back your hair.
2. Eat Your Way to Healthy Hair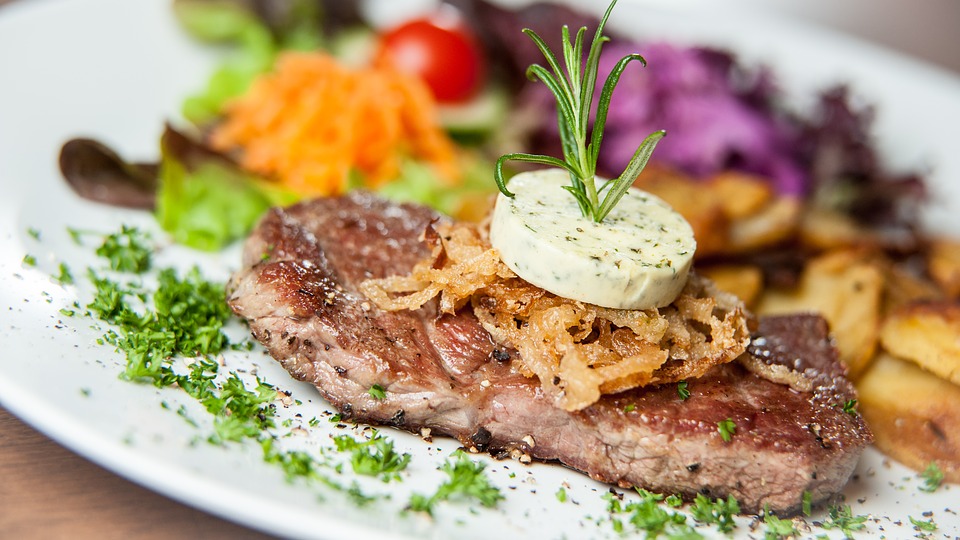 People say that hair is "dead' but that's not true because your roots need to be nourished. This means you need to eat the right kind of foods in order to prevent conditions like dry scalp. Dry hair is a sign that you don't take enough fluids to hydrate your body and lifeless hair is a sign that something in your diet is missing.
First, you need to increase your protein intake. Your hair is made up of protein and if you do not eat enough proteins, it leads to iron deficiency, which subsequently leads to hair loss. Lack of vitamin C, which aids your body in absorbing iron, could also lead to fine, thinning hair.
Top up your intake of protein by eating oily fish, red meat, low fat dairy products, soybeans, whole grains, nuts, eggs, cauliflower, beans and bananas. It's also recommended that you take a multivitamin supplement including iron and vitamin C every day. If you already don't, then you should start cooking with coconut oil and olive oil. Avoid tobacco, alcohol and caffeine as well as refined and processed foods.
3. Get Rid of Your Hair Products
Most people just grab any hair product they see on the shelf or products that their hair dressers or friends recommend to them. They don't bother to check the ingredients. Many of these hair products contain chemicals that are harsh not only to your hair but to also your scalp. Stay away from these products:
a) Salt Sprays: These ones simply dry out your hair.
b) Fragrance- Once again, these products do nothing for your hair other than messing up with your nervous system. If you absolutely must have some sort of fragrance in your hair, you are better off choosing scented essential oils.
c) Products with parabens- parabens kill bacteria in water-based solutions. This sounds okay except that they are toxic and can be absorbed through the skin. Only choose products that are 100% paraben free.
d) Heat protectants- [easyazon_link identifier="B002RS6JSA" locale="US" tag="shophairdryers-20″]Heat protectants[/easyazon_link] are good if you choose the right products for your hair. Most heat protectants are moisturizers so when you apply them to your hair immediately before using the curling iron, it's like you are "cooking" your hair, causing it to break off. Go for a dry spray so that you are not making your hair wet before using heat.
e) Protein-based conditioners- while protein is good for your hair, too much of it will cause your hair to break while combing or styling. You will notice that if you use protein-based conditioners for a while, your hair will develop a straw-like texture. Conditioners fortified with protein are fine provided protein is not the only ingredient.
f) Sulfate shampoos- high quantities of sulfates strip your hair of its natural oils and color. Look for a shampoo that's high in moisturizing components and [easyazon_link keywords="sulfate free shampoo" locale="US" tag="shophairdryers-20″]low in sulfates[/easyazon_link].
g) Silicone based products- silicone will make your hair shiny but the downside is that it dries your hair as well. Silicone is waterproof and once it coats your hair, it prevents moisture and nutrients from getting absorbed. If you want a glossy finish for your hair, go for products that have a silicon free solution.
h) Alcohol based products- most styling gels and mousses contain alcohol. We all know that alcohol is a drying ingredient so it will make your hair dry and brittle.
4. Pick The Right Volumizing Hair Product for Your Hair Type
It's important to identify your hair type because it will help you choose products that will not only increase volume but will also nourish it. There are three different types of hair:
a) Oily hair
If you have oily skin, there's a high chance you also have oily hair. Oily skin means an oily scalp and an oily scalp means oily hair. Your hair is the oily type if it looks dull and lifeless all the time, your hair looks greasy after a day or two no matter how well you shampoo it and you have a lot of dandruff because of the excessive oil secretion.
For this type of hair, don't over wash it; just wash it once or twice a week. Remove excess build up using a [easyazon_link keywords="clarifying shampoo" locale="US" tag="shophairdryers-20″]clarifying shampoo[/easyazon_link] every month. Some natural methods for dealing with build-up include rinsing your hair with lemon, beer and apple cider vinegar. Don't forget to use oil treatments once a week to condition and hydrate your roots.
b) Dry hair
Dry hair is caused by ineffective oil glands. If you have dry skin, chances are you also have dry hair. Your hair is the dry type when you have excessive split ends, breakage and hair loss. To take care of such hair, you can opt for:
[easyazon_image align="center" height="500″ identifier="B00G6T4U2I" locale="US" src="http://www.shophairdryers.com/wp-content/uploads/2017/02/51vfAYCX8ML-1.jpg" tag="shophairdryers-20″ width="370″]
i) [easyazon_link keywords="Hot oil treatment" locale="US" tag="shophairdryers-20″]Hot oil treatment[/easyazon_link]
ii) Using [easyazon_link keywords="hair deep conditioner" locale="US" tag="shophairdryers-20″]leave in treatments or deep conditioning[/easyazon_link] at least once a week.
iii) Avoid using heat on your hair as much as possible
iv) Wash your hair less often to avoid stripping it of its natural oils
C) Normal hair
This probably the easiest hair type to maintain yet it's the most uncommon hair type to find. All you have to do to maintain this hair type is to protect it from sun damage, moisturize and clean it with the right hair products.
5. Add Volume To Fine Hair With Styling Products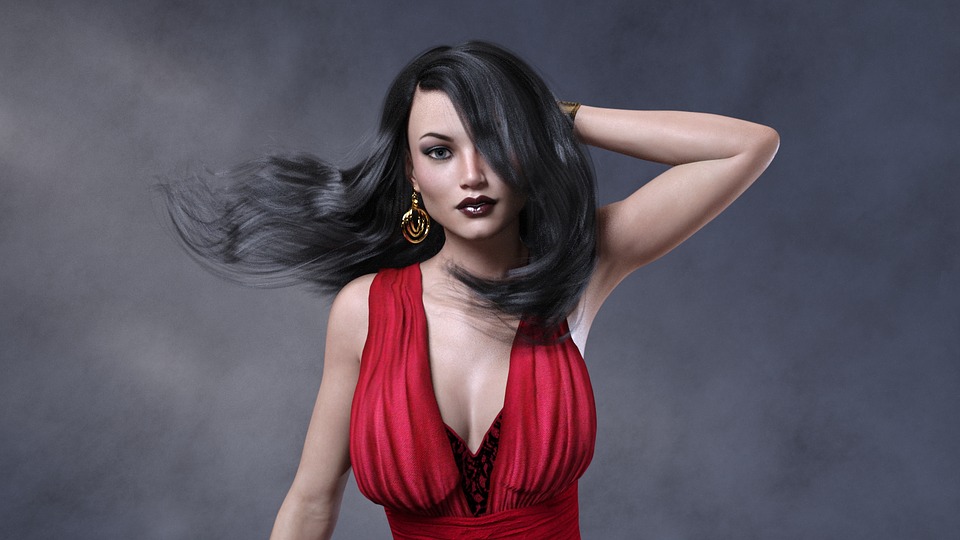 The secret to adding volume to your hair is to choose products that won't weigh it down. Look for a volumizing conditioner and shampoo that will detangle and plump up hair strands. Styling mousse works well on fine hair. The airy formula holds the hair in place and gives it a great body.
A finishing spray that does not weigh down your hair or make it stiff is ideal. A fine mist hairspray works well and hairstyling pros suggest that you layer the hair spray. You should start with a small amount and then re-apply it as needed.
[easyazon_link keywords="Volumizing spray" locale="US" tag="shophairdryers-20″]Volumizing spray[/easyazon_link] thickens the diameter of each hair strand and supports the roots without making your hair stiff or sticky. It works best when you use it before setting your hair or before blow-drying it. Most people with fine hair are unable to maintain volume at the roots. A root booster will help with this. Simply spray your roots with a root booster and blow dry. You'll immediately see your roots get an instant boost.
6. Add More Volume With these Styling Tips
Add volume to your hair with a wavy or curly hairstyle. These hairstyles instantly give your hair a volume boost. To get curly hair, without heat, you should follow these steps:
i) Shampoo and condition your hair as usual. Using a wide toothed comb, untangle the hair and pat it dry with a t-shirt. The reason why a t-shirt is recommended is that it does not leave the hair frizzy like a towel normally would.
ii) While your hair is still damp, part it into eight different sections and braid each sections tightly. You can divide your hair into more sections depending on how tight you want your curls to be. Fasten the ends with a hair tie. Avoid using rubber bands as they tend to pull hair when taking them out.
iii) Let your hair air dry but if you are in a hurry, you can use a blow dryer with medium heat. Once your hair is dry, apply some oil on your hands and undo the braids as gently as you can. The oild prevents the ends from getting frizzy. Once all the braids have been undone, you can gently separate them to get curls.
iv) Use an afro comb to gently "lift" the curls and to add more volume to your roots.
You can also use rollers to add more volume to your hair. Big rollers will create big lengthy curls while small rollers will create small, short curls.
[easyazon_image align="center" height="500″ identifier="B002R72N36″ locale="US" src="http://www.shophairdryers.com/wp-content/uploads/2017/02/510eiM8srNL.jpg" tag="shophairdryers-20″ width="395″]
Avoid as much as possible from using heat on your hair unless it's absolutely necessary. Heat will make your hair brittle, which can lead to breakage. Air dry your hair whenever possible. If you ever need to use a blow dryer, use it on low heat. Fine hair doesn't require a lot of heat while styling in order to get the job done.
Always protect your hair from heat damage by using a thermal protective product. These product as a barrier between your hair and the heat. They should be used after you have applied volumizing products.
When choosing a brush for your hair, avoid the ones with metal bristles especially when blow drying your hair. Those brushes absorb a lot of heat when used with a blow dryer and they can eventually damage your hair. You also want to avoid hard plastic bristles because they snag and break hair. It's better to go for brushes with soft nylon bristles because they glide through the hair easily and they won't overheat.
6. Use A Ceramic Hair Dryer
Ceramic hair dryers are ideal for fine or thin hair because it doesn't smooth the cuticle down excessively like an ionic hair dryer can.  If you want to use an ionic hair dryer, pick one that has the option of turning the ionic setting off.
Hair drying technique can also have an immediate volumizing affect on your hair. For best results you'll want to aim the nozzle at your roots and dry this area first. The velocity of airflow will create a rougher texture for instant volume.
Blow drying while using a round hair brush can also really amp up your hair. Run the brush through the length of your hair and flip the ends while aiming the dryer at the roots and also at the ends of your hair in order to style the ends.
Another tip is to blow dry your hair upside down. Simply flip your hair upside down and concentrate at the roots.  For maximum body you'll want to blow dry your hair until it's completely dry. Any remaining moisture will just weigh your hair down.
[easyazon_image align="center" height="500″ identifier="B000ASDGK8″ locale="US" src="http://www.shophairdryers.com/wp-content/uploads/2017/02/31WUfR5rJeL.jpg" tag="shophairdryers-20″ width="351″]
Ceramic hair dryers we recommend include the [easyazon_link identifier="B001UHN0HM" locale="US" tag="shophairdryers-20″]Babyliss Pro Ceramic Carrera 2[/easyazon_link] and the [easyazon_link identifier="B004YZMKKU" locale="US" tag="shophairdryers-20″]John Frieda Full Volume[/easyazon_link] blow dryer.
7. Get A Volumizing Hair Cut
If you prefer to keep short hair, a cute tousled pixie will not only add volume to your hair but it will also look cute. To add volume to this hairstyle, apply mousse to moisturize the hair strands then dry your hair with a blow dryer set to the lowest heat while combing through your hair with your fingers.
Mist random sections of your hair with volumizing spray and twist it tightly. Use the blow dryer to dry the hair. Continue doing this until all sections of hair are twisted. Once your hair is cool, untwist all the sections using your hair and gently tousle it. This technique is great for hiding "peek-a-boo" scalp and creates the illusion of volume.
If you prefer to keep medium length hair, you'll find that it's much easier to style it. You can opt for a long bob, which looks absolutely amazing and stylish. You can opt to have it layered or bluntly cut to one length.
If you like long hair, you will need to add a few layers to it to add volume. Long fine hair tends to look limp and lifeless. Layers add dimension and movement, which gives hair more volume. If your hair is sparse at the front, you should consider getting bangs. Of course your hair stylist will advice you on the best kind of bangs to get depending on the shape of your face. Besides, bangs highlight your eyes. If you aren't into bangs, you can opt to add waves to your hair and add layers to it.