Rusk Hair Dryer Reviews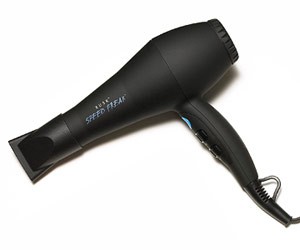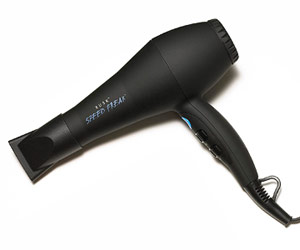 Rusk is a salon brand known for their quality products and hair appliances. Below are reviews for the Rusk Speed Freak, Rusk W8less and Rusk CTC dryer.
Rusk Speed Freak
If you're looking for an ultra powerful Rusk hair dryer that will dry your hair super fast the Rusk Speed Freak is it.
Rusk Speed Freak Specs
With powerful 2000 watt motor the Speed Freak offers enough heat to style even unmanageable and difficult to style hair. Far infrared and ions are used in order to speed up the drying process, get rid of frizz and keep hair hydrated for healthy locks. Despite the high temperature your hair is protected thanks to tourmaline technology. The filter is removable which makes cleaning the Rusk Speed Freak a breeze.
 What Customers Had To Say About Rusk Speed Freak
One reviewer noted that the Rusk Speed Freak got her coarse, wavy hair poker straight allowing her to skip the flat iron. Reviewers also reported that the Speed Freak appeared to lock out humidity and prevent frizz.
---
Rusk W8less Hair Dryer
If you're looking for a Rusk hair dryer that won't give your hand a cramp while you're drying your hair, Rusk W8less fits the bill. Whether you're a professional stylist or someone blow drying their own hair at home, styling your heavy with a heavy dryer can be a chore. Enter the Rusk W8less.
Rusk W8less Hair Dryer Specs
The Rusk W8less' strongest points are its light weight (it weighs just under 1 lb) and powerful 2000 motor which is more than ample to style extra long and thick hair. This Rusk hair dryer utilizes tourmaline technology in order enhance shine. It comes with 3 heat settings, 2 speed settings and a cool shot button. Infrared heat waves decrease frizz and static while drying hair at a fast pace. It has a 8 feet power cord and includes 1 concentrator. The filter is removable for easy cleaning.
 What Users Had To Say About Rusk W8less Hair Dryer
Users loved how fast the Rusk hair dryer dried their hair without any frizz leaving it smooth and silky. Another reviewer commented that it provided excellent air flow and dried their hair fast. Reviewers who used a drug store brand previously noticed a significant difference in hair texture and smoothness after using this dryer.
---
 Rusk CTC Lite
Rusk CTC Lite Features
Features include a ceramic grill infused with titanium and a 9 foot cord which allows for plenty of movement as you're styling your hair. 1900 watts of power ensure ample power.  This Rusk hair dryer comes with a concentrator and diffusor. Offers 3 heat settings, 3 speed settings and a cool shot button.
What Reviewers Had To Say About Rusk CTC Lite
Reviewers noted that the Rusk CTC Lite was lightweight and quiet. A few professional stylists noted that they used this dryer on their clients. A few reviewers reported that the concentrator slips off easily since it doesn't snap into place but rather slides on.